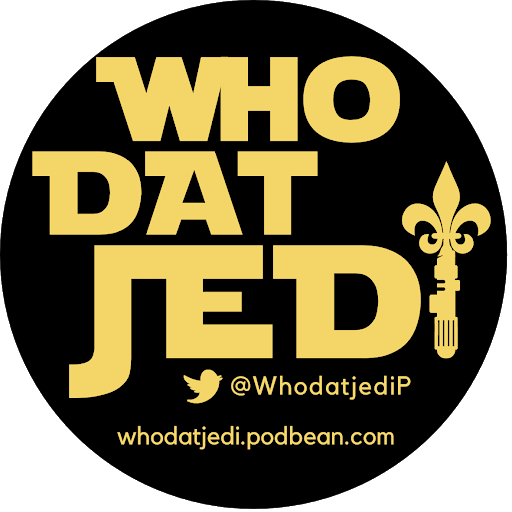 Welcome to the 72nd episode of the WhoDatJedi podcast! This week, your hosts -- Aaron Svoboda (@Aaron_Svoboda), Alfredo Narvaez (@NOLA_Fredo) and David Gladow (@davegladow) -- embrace the newest (oldest?) additions to the Disney+ library in the form of its "Vintage Collection," specifically, the group reviews the Genndy Tartakovsky "Clone Wars" micro-series. For the uninitiated, this series is different than the Dave Filoni-helmed "Clone Wars" cartoon that recently concluded in 2020. Taking a cue from last week's "Justice League" discussion, they talk about the value in getting two different versions of the same story, but more importantly, why every Star Wars fan should check this anime-inspired series out. There are a TON of reasons to watch.
Listen on Podbean, Spotify, Apple Podcasts, Google Podcasts, Pandora, Tune In + Alexa, Amazon Music/Audible, iHeartRadio, and follow us on Twitter & Facebook! 
If you like what you hear, be sure to click that follow button and leave us a positive review! 
Read more of Fredo's musings here.
Read more of Dave's musings here.
Song credit: Far, Far Away (Star Wars Jazz), by the Swamp Donkeys
Visit their website for more of their music!
--- 
Related: How did the 'Clone Wars' micro-series influence Star Wars today?
Related: What's all the fuss about this new lightsaber?