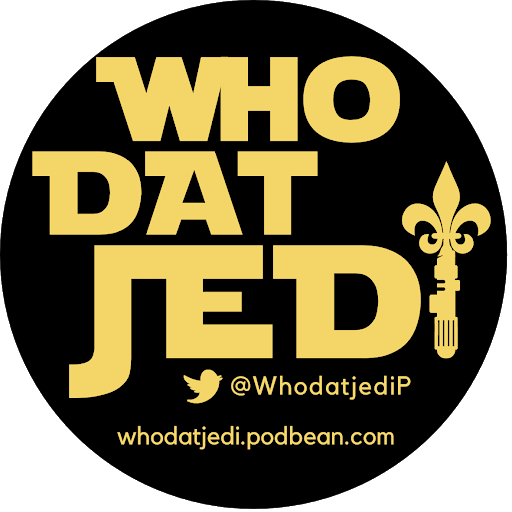 For the 102nd episode of the WhoDatJedi podcast, your hosts -- Aaron Svoboda (@Aaron_Svoboda), Alfredo Narvaez (@NOLA_Fredo) and David Gladow (@davegladow) -- do a watch and react to the third chapter of "The Book of Boba Fett," the live action spinoff series to "The Mandalorian" on Disney+. This episode of the series has drawn some criticism from fans for some of its real-life inspiration, but the WhoDatJedi crew has more concern over the quality of the visuals and effects, which just aren't as consistently good as Star Wars generally produces. Still, there's plenty to like here. The group also talks a little "Spider-Man: No Way Home," Dave's comic book movie rankings, and more.
Listen on Podbean, Spotify, Apple Podcasts, Google Podcasts, Pandora, Tune In + Alexa, Amazon Music/Audible, iHeartRadio, and follow us on Twitter & Facebook! 
If you like what you hear, be sure to click that follow button and leave us a positive review! 
Read more of Fredo's musings here.
Read more of Dave's musings here.
Song credit: Far, Far Away (Star Wars Jazz), by the Swamp Donkeys
Visit their website for more of their music!
--- 
Related: Dave's comic book movie rankings