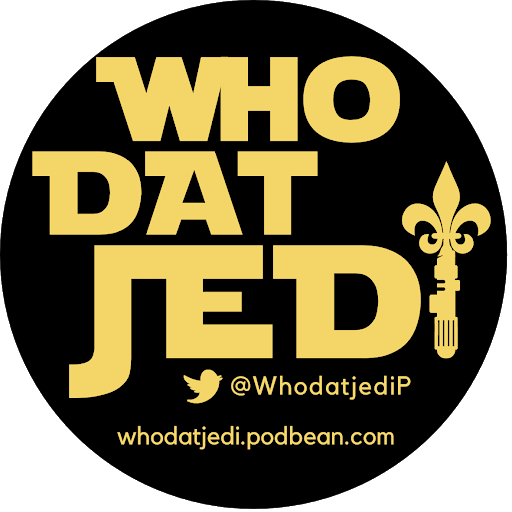 On the 93rd episode of the WhoDatJedi podcast, your hosts -- Aaron Svoboda (@Aaron_Svoboda), Alfredo Narvaez (@NOLA_Fredo) and David Gladow (@davegladow) -- revisit their topic from a couple of weeks ago ... how the other movies in the saga actually enhance the original Star Wars trilogy, this time looking at the sequels (Episodes VII-IX). There's a certain reverence the filmmakers paid the OT during the sequels, and that permeates those movies ... and in certain cases it elevates some of the original material. Beyond that, the character of Palpatine is now even bigger (and badder) a figure than he was before and we now have more of a complete (and honest) picture of our original heroes. If you're down on the sequels maybe this conversation will give you a more positive perspective on things!
Listen on Podbean, Spotify, Apple Podcasts, Google Podcasts, Pandora, Tune In + Alexa, Amazon Music/Audible, iHeartRadio, and follow us on Twitter & Facebook! 
If you like what you hear, be sure to click that follow button and leave us a positive review! 
Read more of Fredo's musings here.
Read more of Dave's musings here.
Song credit: Far, Far Away (Star Wars Jazz), by the Swamp Donkeys
Visit their website for more of their music!
--- 
Related: Boba Fett special premiering on Disney Plus Day
Related: Disney pushes back Marvel movies/Indy 5