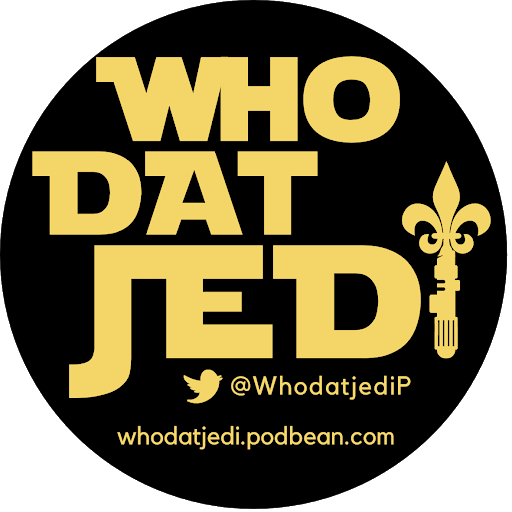 Hello there! On the 122nd episode of the WhoDatJedi podcast, your hosts -- Aaron Svoboda (@Aaron_Svoboda), Alfredo Narvaez (@NOLA_Fredo) and Dave Gladow (@davegladow) -- discuss the fifth and sixth episodes of "Obi-Wan Kenobi," the newest live-action Star Wars series on Disney+. The guys mostly geek out over the stuff we got to see to conclude the series (or at least this season of the series), but they also get into some analysis of some of the story beats and how the pieces of these two episodes fit together. The early verdict? This show rocked.
Listen on Podbean, Spotify, Apple Podcasts, Google Podcasts, Pandora, Tune In + Alexa, Amazon Music/Audible, iHeartRadio, and follow us on Twitter & Facebook! 
If you like what you hear, be sure to click that follow button and leave us a positive review! 
Read more of Fredo's musings here.
Read more of Dave's musings here.
Song credit: Far, Far Away (Star Wars Jazz), by the Swamp Donkeys
Visit their website for more of their music!