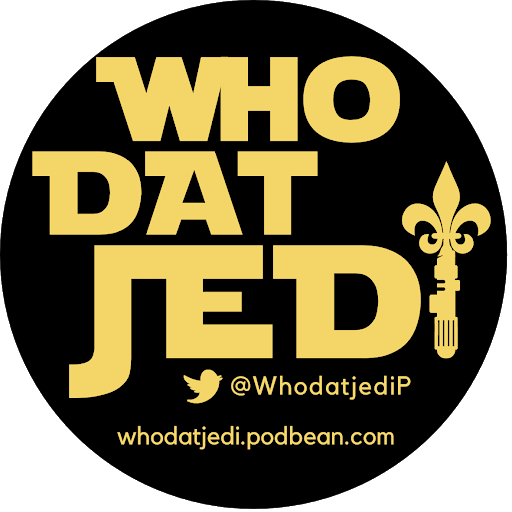 69 ... Nice! Welcome to the 69th episode of the WhoDatJedi podcast! This week, your hosts -- Aaron Svoboda (@Aaron_Svoboda), Alfredo Narvaez (@NOLA_Fredo) and David Gladow (@davegladow) -- go down the rabbit hole of the Star Wars sequel trilogy (Episodes 7-9) thanks to recent interviews with Rian Johnson, Kelly Marie Tran and Joonas Suotamo about the films (and in Kelly's case, the fans' reactions to those films). What went wrong? Well, on a happier note, a lot went right with the recent Marvel Disney+ series, WandaVision. The group evaluates the final episodes, the series as a whole, and where the Marvel Cinematic Universe may go from here.
Listen on Podbean, Spotify, Apple Podcasts, Google Podcasts, Pandora, Tune In + Alexa, Amazon Music/Audible, iHeartRadio, and follow us on Twitter & Facebook! 
If you like what you hear, be sure to click that follow button and leave us a positive review! 
Read more of Fredo's musings here.
Read more of Dave's musings here.
Song credit: Far, Far Away (Star Wars Jazz), by the Swamp Donkeys
Visit their website for more of their music!
--- 
Related: Kelly Marie Tran on the cover of The Hollywood Reporter
Related: Kylo Ren TORTURED Chewie?!?