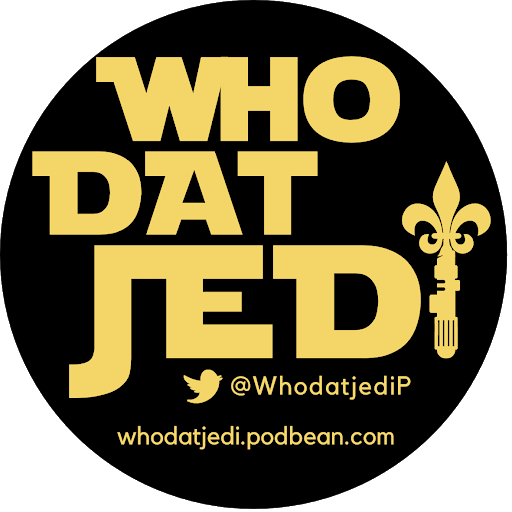 On this, the 59th episode of the WhoDatJedi podcast, your hosts -- Aaron Svoboda (@Aaron_Svoboda), Alfredo Narvaez (@NOLA_Fredo) and David Gladow (@davegladow) -- take a spin on Charles Dickens' classic "A Christmas Carol" by visiting their past, present and future Star Wars Christmases. Firstly, the group shares their favorite Star Wars Christmas memories. They then talk about what happened THIS year. And finally, they discuss what their perfect Star Wars gift for a future Christmas might be. They conclude the episode by revisiting all of the loose threads from "The Mandalorian" they'd like to see addressed in Season 3.
Listen on Podbean, Spotify, Apple Podcasts, Google Podcasts, Pandora, Tune In + Alexa, Amazon Music/Audible, iHeartRadio, and follow us on Twitter & Facebook! 
If you like what you hear, be sure to click that follow button and leave us a positive review! 
Read more of Fredo's musings here.
Read more of Dave's musings here.
Song credit: Far, Far Away (Star Wars Jazz), by the Swamp Donkeys
Visit their website for more of their music!
Additional song: The Mandalorian Theme x Carol of the Bells by Samuel Kim
--- 
Related: Star Wars: The High Republic is here
Related: Robert Downey Jr. to join "The Mandalorian?"