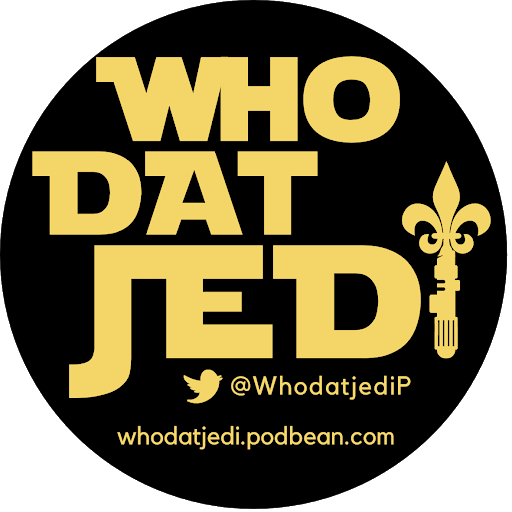 On this, the 65th episode of the WhoDatJedi podcast, your hosts -- Aaron Svoboda (@Aaron_Svoboda), Alfredo Narvaez (@NOLA_Fredo) and David Gladow (@davegladow) -- briefly talk a little Star Wars news before switching gears entirely and dive into the Disney+ series "WandaVision," the MCU's first big attempt at pulling its movie characters over to the small screen. They look at the big picture, trying to decipher what kind of far-reaching effects the show might have on the MCU (as well as how well it leans into what's previously been established). They also look at the current lay of the land in regards to the characters, who might make an appearance next, and what the recent cameo really means. What does all of this mean within the context of the source material? Looking at both the state of this show and "The Mandalorian," the biggest takeaway of all might be that it's a good time to be a fan of creative, daring work ... because that's what we're getting.
Listen on Podbean, Spotify, Apple Podcasts, Google Podcasts, Pandora, Tune In + Alexa, Amazon Music/Audible, iHeartRadio, and follow us on Twitter & Facebook! 
If you like what you hear, be sure to click that follow button and leave us a positive review! 
Read more of Fredo's musings here.
Read more of Dave's musings here.
Song credit: Far, Far Away (Star Wars Jazz), by the Swamp Donkeys
Visit their website for more of their music!
--- 
Related: Happy birthday, John Williams!