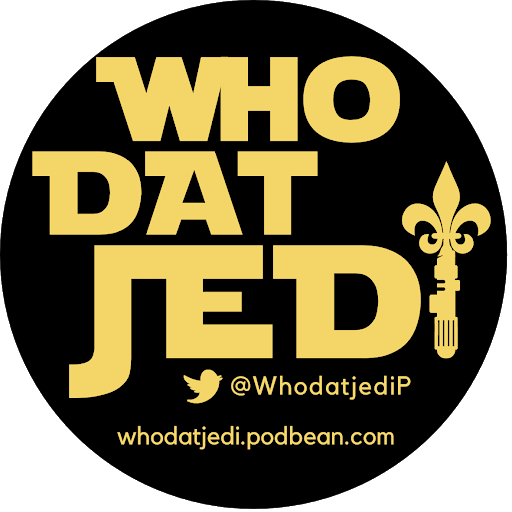 For the 71st episode of the WhoDatJedi podcast, your hosts -- Aaron Svoboda (@Aaron_Svoboda), Alfredo Narvaez (@NOLA_Fredo) and David Gladow (@davegladow) -- talk all things "Justice League" to celebrate the release of the "Snyder Cut." After a bit of MCU talk and some hilariously inept trivia to get things started, the guys really dive into how this experiment came into being, whether it ultimately succeeds as a movie, and whether some of that may not even matter. Does a movie have to be "good" to have value? Who REALLY owns art after it's been released? And what is the cut-off point for enjoying work from problematic creators? All of that and more in this week's wide-ranging discussion.
Listen on Podbean, Spotify, Apple Podcasts, Google Podcasts, Pandora, Tune In + Alexa, Amazon Music/Audible, iHeartRadio, and follow us on Twitter & Facebook! 
If you like what you hear, be sure to click that follow button and leave us a positive review! 
Read more of Fredo's musings here.
Read more of Dave's musings here.
Song credit: Far, Far Away (Star Wars Jazz), by the Swamp Donkeys
Visit their website for more of their music!
--- 
Related: Vanity Fair's 'True Story of the Snyder Cut'