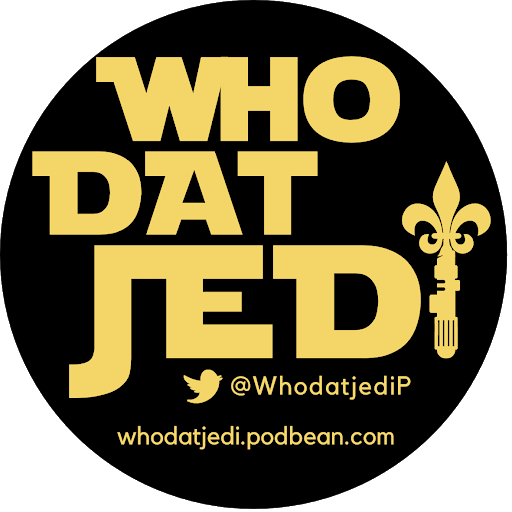 The WhoDatJedi podcast celebrates its 60th episode by reviewing the entirety of Season 2 of "The Mandalorian," the live-action Star Wars series on Disney+. Your hosts -- Aaron Svoboda (@Aaron_Svoboda), Alfredo Narvaez (@NOLA_Fredo) and David Gladow (@davegladow) -- reveal their favorite episodes, the episodes that really stood out as being special, and the ones that ... just didn't work quite as well. They also get into the questions of how well the season worked as one cohesive story, and moreover how well it connected to Season 1. Finally, where is this story taking us? And is it a good place? All that (plus some special trivia guests) and more on this week's show.
Listen on Podbean, Spotify, Apple Podcasts, Google Podcasts, Pandora, Tune In + Alexa, Amazon Music/Audible, iHeartRadio, and follow us on Twitter & Facebook! 
If you like what you hear, be sure to click that follow button and leave us a positive review! 
Read more of Fredo's musings here.
Read more of Dave's musings here.
Song credit: Far, Far Away (Star Wars Jazz), by the Swamp Donkeys
Visit their website for more of their music!
--- 
Related: Changes coming to Galaxy's Edge?