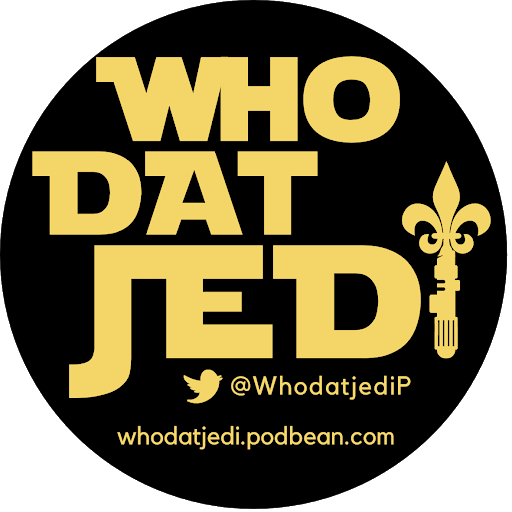 Welcome to the 58th episode of the WhoDatJedi podcast! Your hosts -- Aaron Svoboda (@Aaron_Svoboda), Alfredo Narvaez (@NOLA_Fredo) and David Gladow (@davegladow) -- are joined by returning guest Ryan Clark of the 501st to talk about Chapter 16 ("The Rescue") of "The Mandalorian," the live-action Star Wars series on Disney+. Reactions were mostly positive to an eventful season conclusion, though opinions were split on the effectiveness of some of the execution. Is this a good ending to Season 2? What about that crazy cameo? Where do we go from here? Is the Boba Fett news welcome? And when are Din and Grogu going to be reunited again?
Listen on Podbean, Spotify, Apple Podcasts, Google Podcasts, Pandora, Tune In + Alexa, Amazon Music/Audible, iHeartRadio, and follow us on Twitter & Facebook! 
If you like what you hear, be sure to click that follow button and leave us a positive review! 
Read more of Fredo's musings here.
Read more of Dave's musings here.
Song credit: Far, Far Away (Star Wars Jazz), by the Swamp Donkeys
Visit their website for more of their music!
--- 
Related: Boba Fett series announced