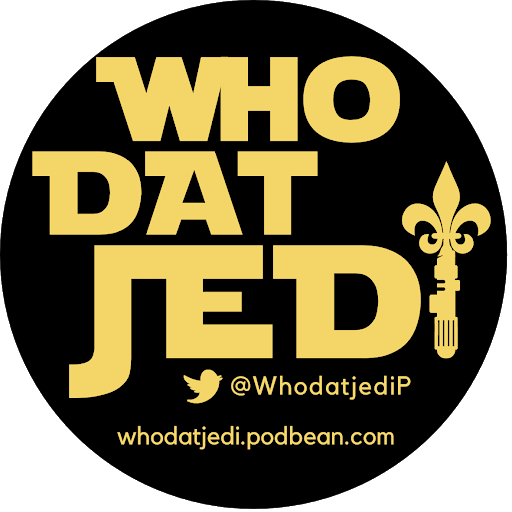 On the 57th episode of the WhoDatJedi podcast, your hosts -- Aaron Svoboda (@Aaron_Svoboda), Alfredo Narvaez (@NOLA_Fredo) and David Gladow (@davegladow) -- dive into Chapter 15 ("The Believer") of "The Mandalorian," the live-action Star Wars series on Disney+. The major topic of discussion on this week's show centers around Din's journey away from binary thinking, and how the motley crew around him is helping him through that -- particularly in the form of the character of Mayfield. Star Wars itself has often been very black and white, and this episode represents a shift in that thinking ... to mirror Din's. (Also, who is "The Believer?" Well, it's complicated.)
Listen on Podbean, Spotify, Apple Podcasts, Google Podcasts, Pandora, Tune In + Alexa, Amazon Music/Audible, iHeartRadio, and follow us on Twitter & Facebook! 
If you like what you hear, be sure to click that follow button and leave us a positive review! 
Read more of Fredo's musings here.
Read more of Dave's musings here.
Song credit: Far, Far Away (Star Wars Jazz), by the Swamp Donkeys
Visit their website for more of their music!
--- 
Related: Epic Disney announcement thread