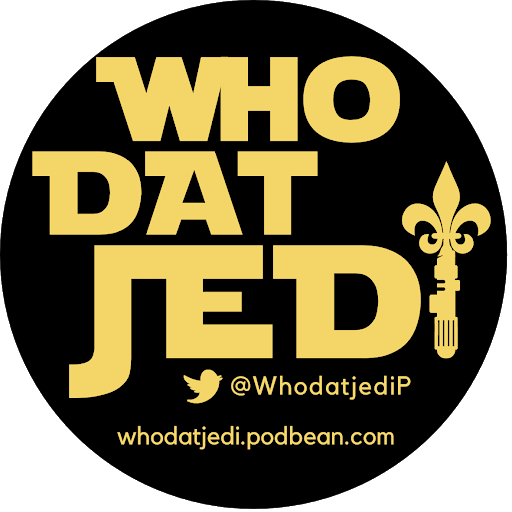 The WhoDatJedi podcast celebrates its 75th episode with a Star Wars trivia extravaganza! Your hosts -- Aaron Svoboda (@Aaron_Svoboda), Alfredo Narvaez (@NOLA_Fredo) and David Gladow (@davegladow) -- connect with fans at a special live event and test everyone's trivia knowledge. General silliness abounds. Also, the guys talk a smidge about the scant May the Fourth news of the day, mostly diving into the various pieces of Disney theme park news. Here's to another 75!
Listen on Podbean, Spotify, Apple Podcasts, Google Podcasts, Pandora, Tune In + Alexa, Amazon Music/Audible, iHeartRadio, and follow us on Twitter & Facebook! 
If you like what you hear, be sure to click that follow button and leave us a positive review! 
Read more of Fredo's musings here.
Read more of Dave's musings here.
Song credit: Far, Far Away (Star Wars Jazz), by the Swamp Donkeys
Visit their website for more of their music!
--- 
Related: Check out the "real" lightsaber set to debut soon