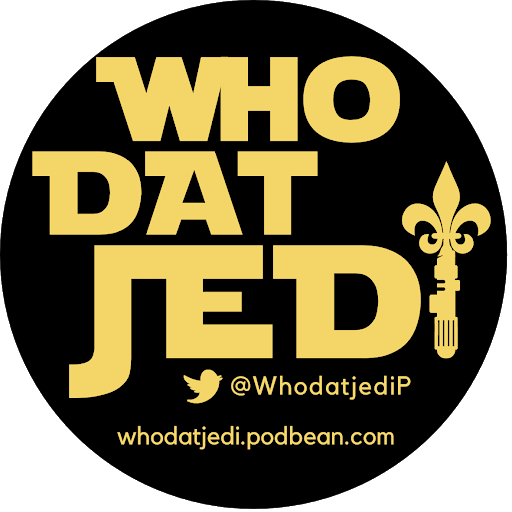 On this, the 70th episode of the WhoDatJedi podcast, your hosts -- Aaron Svoboda (@Aaron_Svoboda), Alfredo Narvaez (@NOLA_Fredo) and David Gladow (@davegladow) -- take stock of the current Star Wars creative universe and catch you up on all of the latest headlines. Their discussion takes some pretty fun turns, from what it's like to venture into a comic book shop these days, to what we should do with all of these casting rumors, to some unique recollections of the older Star Wars material set to make its Disney+ debut, all the way to the future of Kathleen Kennedy and the future of Star Wars at Disney (spoiler alert: the outlook is fine).
Listen on Podbean, Spotify, Apple Podcasts, Google Podcasts, Pandora, Tune In + Alexa, Amazon Music/Audible, iHeartRadio, and follow us on Twitter & Facebook! 
If you like what you hear, be sure to click that follow button and leave us a positive review! 
Read more of Fredo's musings here.
Read more of Dave's musings here.
Song credit: Far, Far Away (Star Wars Jazz), by the Swamp Donkeys
Visit their website for more of their music!
--- 
Related: Obi-Wan Cast Confirmed
Related: Bad Batch Trailer Drops
Related: Disney CEO reaffirms Kathleen Kennedy's place as head of Lucasfilm
Related: Disney+ getting lots of old Star Wars projects