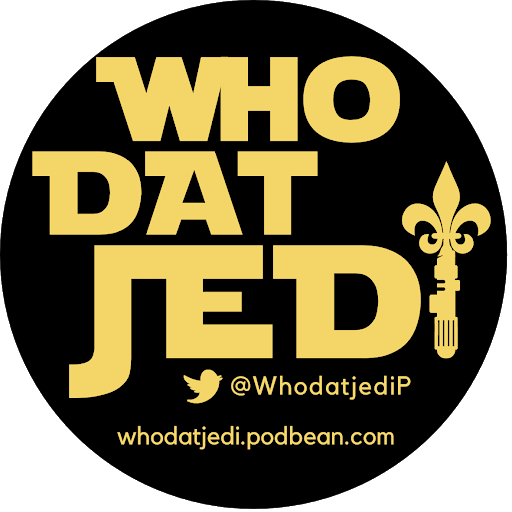 For the 61st episode of the WhoDatJedi podcast, your hosts -- Aaron Svoboda (@Aaron_Svoboda), Alfredo Narvaez (@NOLA_Fredo) and David Gladow (@davegladow) -- provide a brand new commentary track, this time for "The Phantom Menace." It's a fun conversation, covering the problems with the movie and the mixed reaction it has experienced, but also leaning into the positive traits the movie has ... and some of the how of why the movie is the way it is. What's the real meaning of the title "The Phantom Menace?" Is the unorthodox structure a weakness or a strength? Is the pod race sequence vital or disposable? And how does this ending hold up compared to the other movies? We have answers.
Listen on Podbean, Spotify, Apple Podcasts, Google Podcasts, Pandora, Tune In + Alexa, Amazon Music/Audible, iHeartRadio, and follow us on Twitter & Facebook! 
If you like what you hear, be sure to click that follow button and leave us a positive review! 
Read more of Fredo's musings here.
Read more of Dave's musings here.
Song credit: Far, Far Away (Star Wars Jazz), by the Swamp Donkeys
Visit their website for more of their music!
--- 
Related: 'The Phantom Menace' IMDB page
Related: The Phantom Menace retrospective: Things change