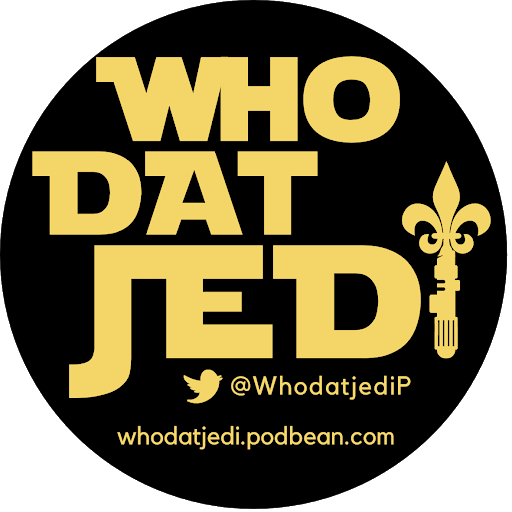 On this, the 74th episode of the WhoDatJedi podcast, your hosts -- Aaron Svoboda (@Aaron_Svoboda), Alfredo Narvaez (@NOLA_Fredo) and David Gladow (@davegladow) -- catch up on some Star Wars news ... and find it all oddly New Orleans-centered this week. Then they review "The Falcon and the Winter Soldier," the just completed Marvel series on Disney+. Spoiler alert: impressions were good. Also of special note: an in-person trivia event at Zony Mash for May the Fourth and Give Nola Day. Free trivia, free beer, free swag, free live music ... did anyone say free? Folks interested in coming out can register at the link below.
Listen on Podbean, Spotify, Apple Podcasts, Google Podcasts, Pandora, Tune In + Alexa, Amazon Music/Audible, iHeartRadio, and follow us on Twitter & Facebook! 
If you like what you hear, be sure to click that follow button and leave us a positive review! 
Read more of Fredo's musings here.
Read more of Dave's musings here.
Song credit: Far, Far Away (Star Wars Jazz), by the Swamp Donkeys
Visit their website for more of their music!
--- 
Related: Register for a free beer at the Zony Mash Give Nola Day event
Related: The answer(s) to "Why did Lando steal Han's clothes?"