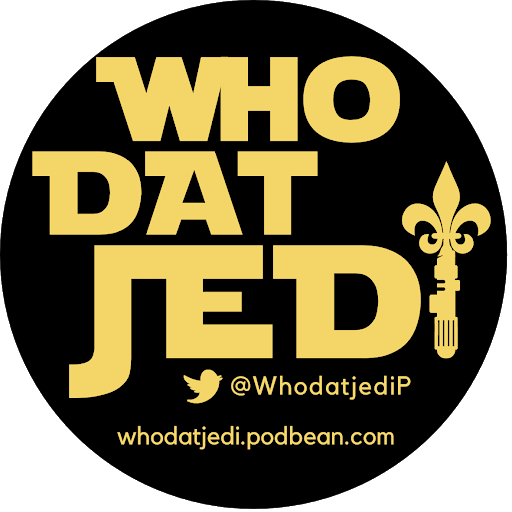 Welcome to the 64th episode of the WhoDatJedi podcast! Your hosts -- Aaron Svoboda (@Aaron_Svoboda), Alfredo Narvaez (@NOLA_Fredo) and David Gladow (@davegladow) -- are joined by returning guest (and Legends super fan) Michelle Hunter of the Times-Picayune (@MichelleHunter) to talk about Star Wars books! The group lists their favorite books set in the universe Far, Far Away, and each person gives their reasoning behind each recommendation. Whether you've been a long-time voracious reader looking to reminisce, a complete newbie looking for a place to start, or somewhere in between, this should be a fun conversation about all things Star Wars books.
Listen on Podbean, Spotify, Apple Podcasts, Google Podcasts, Pandora, Tune In + Alexa, Amazon Music/Audible, iHeartRadio, and follow us on Twitter & Facebook! 
If you like what you hear, be sure to click that follow button and leave us a positive review! 
Read more of Fredo's musings here.
Read more of Dave's musings here.
Song credit: Far, Far Away (Star Wars Jazz), by the Swamp Donkeys
Visit their website for more of their music!
--- 
Related: Top Star Wars books (listed)!
Related: Kenobi confirmed to begin filming this spring