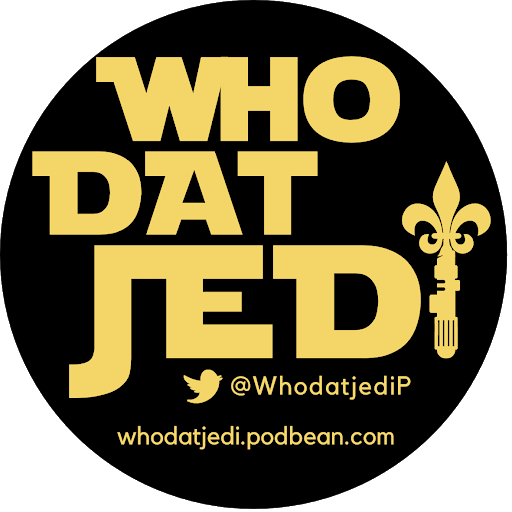 On the 73rd episode of the WhoDatJedi podcast, your hosts -- Aaron Svoboda (@Aaron_Svoboda), Alfredo Narvaez (@NOLA_Fredo) and David Gladow (@davegladow) -- go deep into the lore of Boba Fett to attempt to get a better understanding of the character. Do you know the roots of the character? (Pro tip: you can now watch his original debut on Disney+.) The group goes through his back story, covers his Legends stuff, and then talks about his future in the upcoming series "The Book of Boba Fett." There's also discussion of the "Shang Chi" trailer and a tease of an upcoming in-person event in New Orleans on May the Fourth!
Listen on Podbean, Spotify, Apple Podcasts, Google Podcasts, Pandora, Tune In + Alexa, Amazon Music/Audible, iHeartRadio, and follow us on Twitter & Facebook! 
If you like what you hear, be sure to click that follow button and leave us a positive review! 
Read more of Fredo's musings here.
Read more of Dave's musings here.
Song credit: Far, Far Away (Star Wars Jazz), by the Swamp Donkeys
Visit their website for more of their music!
--- 
Related: Plo Koon instead of Luke Skywalker?
Related: Is Doctor Aphra coming?