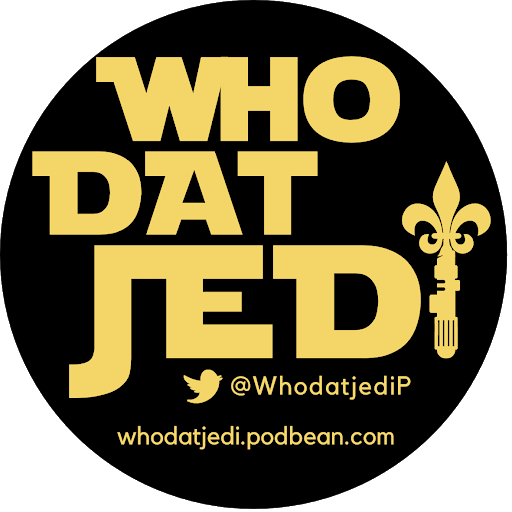 On the 68th episode of the WhoDatJedi podcast, your hosts -- Aaron Svoboda (@Aaron_Svoboda), Alfredo Narvaez (@NOLA_Fredo) and David Gladow (@davegladow) -- are joined by a special guest, Ben Hart (@BenHartWithNoE), the creator and co-host of The Star Wars Underworld (@TheSWU). SWU has a huge following in the Star Wars community ... and with good reason, as the podcast has been running for over a decade now. Ben talks to the group about what went into the development of the website/podcast, how they handle their editorial choices, and how gratifying the experience has been. He also offers up why the "The Clone Wars" series is so important to him, thoughts on the Disney era (movies, TV and books), and some talk on the prequels and how generational and familial Star Wars can be. These stories are meant to connect us, and it's important to remind ourselves of that once in awhile.
Listen on Podbean, Spotify, Apple Podcasts, Google Podcasts, Pandora, Tune In + Alexa, Amazon Music/Audible, iHeartRadio, and follow us on Twitter & Facebook! 
If you like what you hear, be sure to click that follow button and leave us a positive review! 
Read more of Fredo's musings here.
Read more of Dave's musings here.
Song credit: Far, Far Away (Star Wars Jazz), by the Swamp Donkeys
Visit their website for more of their music!
--- 
Related: The Star Wars Underworld