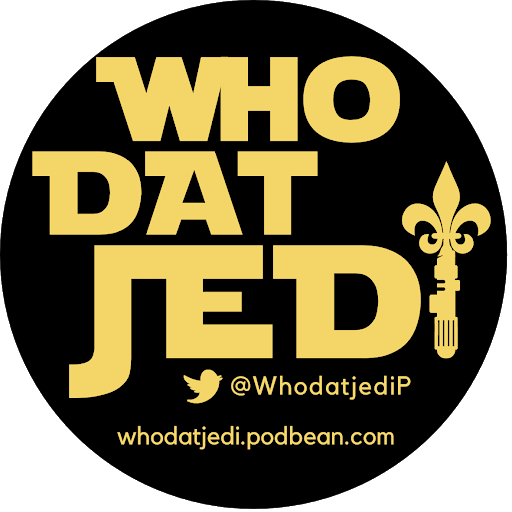 For the 76th episode of the WhoDatJedi podcast, your hosts -- Aaron Svoboda (@Aaron_Svoboda), Alfredo Narvaez (@NOLA_Fredo) and David Gladow (@davegladow) -- jump around a bit, first reviewing their recent rewatch of "The Battle for Endor," the 1985 TV movie centered around the Ewoks (and full of cheese and Wilford Brimley). PSA: It's on Disney+ if you want to experience it yourself. The group then bounces back into the present day with a critical eye turned toward the current state of Star Wars marketing. It's essentially been five months without a trailer. Can more be done? Finally, your hosts offer their initial impressions of "The Bad Batch," the newest Star Wars animated series.
Listen on Podbean, Spotify, Apple Podcasts, Google Podcasts, Pandora, Tune In + Alexa, Amazon Music/Audible, iHeartRadio, and follow us on Twitter & Facebook! 
If you like what you hear, be sure to click that follow button and leave us a positive review! 
Read more of Fredo's musings here.
Read more of Dave's musings here.
Song credit: Far, Far Away (Star Wars Jazz), by the Swamp Donkeys
Visit their website for more of their music!
--- 
Related: 'The Battle for Endor' on IMDB
Related: Peter Mayhew's 2021 Children's Hospital coin